Borenius – Improved risk assessment
Borenius Law Ltd enhanced their process of knowing their customers and risk assessment with digital Know Your Client Tool provided by Systems Garden.

Founded in 1911, Borenius Law Ltd is one of the leading law firms in Finland focusing on business law. Borenius is building their business on both solid expertise as well as active implementation of new technology and new business processes.
"We stand clearly in the frontline in using digital solutions in our business sector", states Knowledge Manager Harri Lindroth from Borenius. "We are in a position to develop even new solutions to exactly match ours and our customers needs."
"In such development projects finding a right kind of partner is crucial", Lindroth emphasizes. Systems Garden provided Borenius with a tool for digitalizing the workflow included in the so called Know Your Client -process. Know Your Client act is a set of regulations aimed at preventing money laundering and financing of terrorism. "A great deal of information is gathered during the process and along with the new tool we can spend more time for actually getting to know the customer instead of just sending emails back and forth", says Lindroth.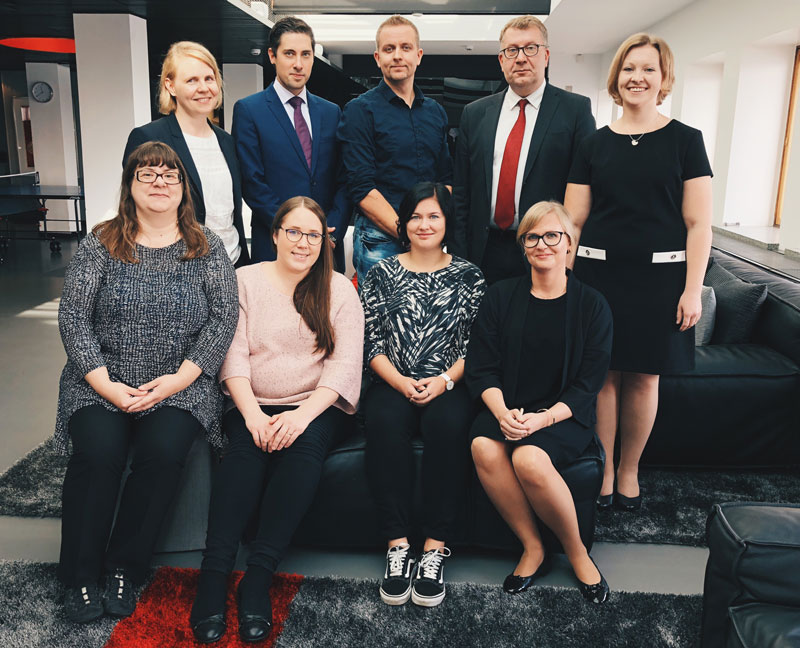 Borenius Compliance team members with Systems Garden's representative Timo Vallius (in the middle of the second row).
The tool called BoreKYC reduces the number of manual work phases from both Borenius employees and their customers. Substituting the previous pdf- and email driven processes of knowing the customer, the entirely digital BoreKYC offers a significantly more user-friendly approach to most work phases. Customer receives by email a link to a prefilled form which is easily and quickly both checked and edited. Not to mention the data security of the solution.
"Technical solution is backed up by our own frequently updated risk assessment. Due to BoreKYC tool the identification process is centralised and each step fully traceable afterwards. The system includes a wide range of options to add decision related comments that further improve the audit procedure. When needed the entire Borenius Compliance team can easily be included in the process to evaluate ambiguous situations. Decisions can even be delegated to the company management." says Lindroth.
"Along with the implementation of a new application and process the audit process is clearly more thorough and bears even closer inspection. Know-how acquired during the process benefits also training of the personnel", tells Lindroth.
According to Lindroth, Systems Garden was a right choice for delivering the new digital system. "We've had a long lasting co-operation with Systems Garden so we had mutual confidence in place already. Co-operation with them has been intense and flexible all the way. There are indeed also other players available in the market building comprehensive solutions for client on-boarding. These solutions were however quite far from our business needs. So we decided to build an entirely new solution."
"In a project of this size a number of changes arose during the journey and many of the presumptions had to be set aside for one or another reason. It was crucial that Systems Garden knew how to take into account our wishes and react to them in the right way. The project team was great and we were never left in trouble though the project was challenging."
"Big thank goes to the office Compliance team as well. This kind of reform could not have been carried out successfully without strong employee commitment", sums Lindroth.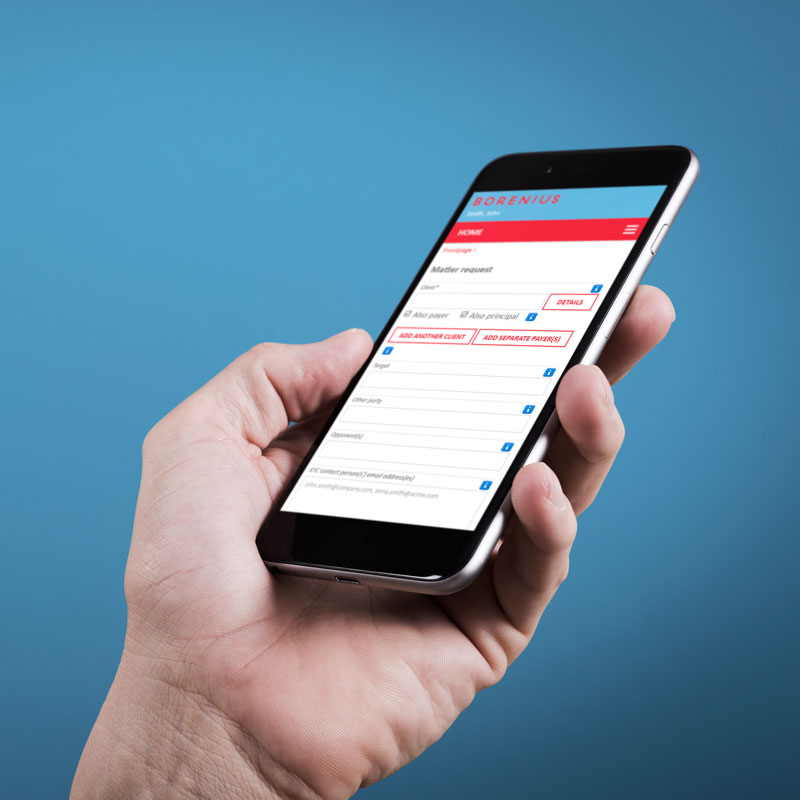 "In such development projects finding a right kind of partner is crucial."
Interested? Contact us!
Contact us to set up a date for meeting. Let's see what kind of solution suits your company.