Situational view
Situational view gives you a real-time visual overview on data gathered by different applications in use. Traffic lights and icons are used to indicate status of ongoing work on site, equipment requiring maintenance, currently ongoing hot work or afterguarding of hot works.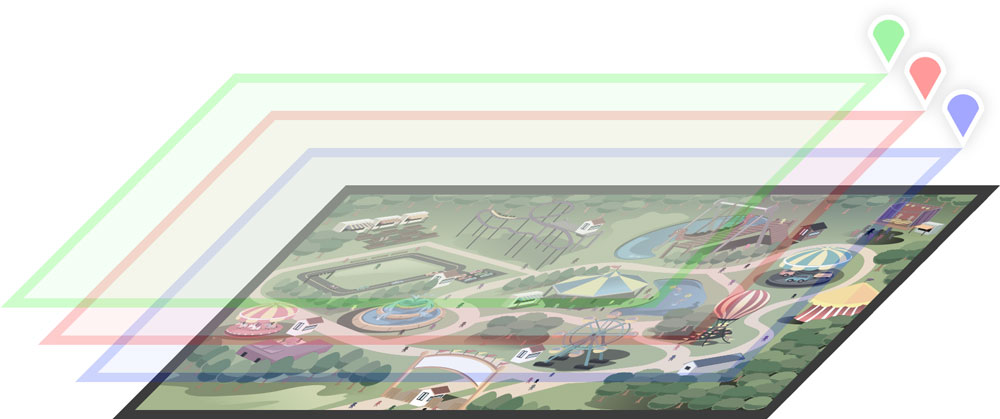 Data and tasks gathered by our different applications can be presented by relevant classification. Hot works can be indicated by flame-icons and inspections still not initiated with tool-icons.
Model your own environment
Model can be based on an image of a building, work site, location or even a simple information board of location. Different floors on buildings and industrial sites can be added to make the situational view even more specific. The optimal level of detail is defined by the nature of the observed areas.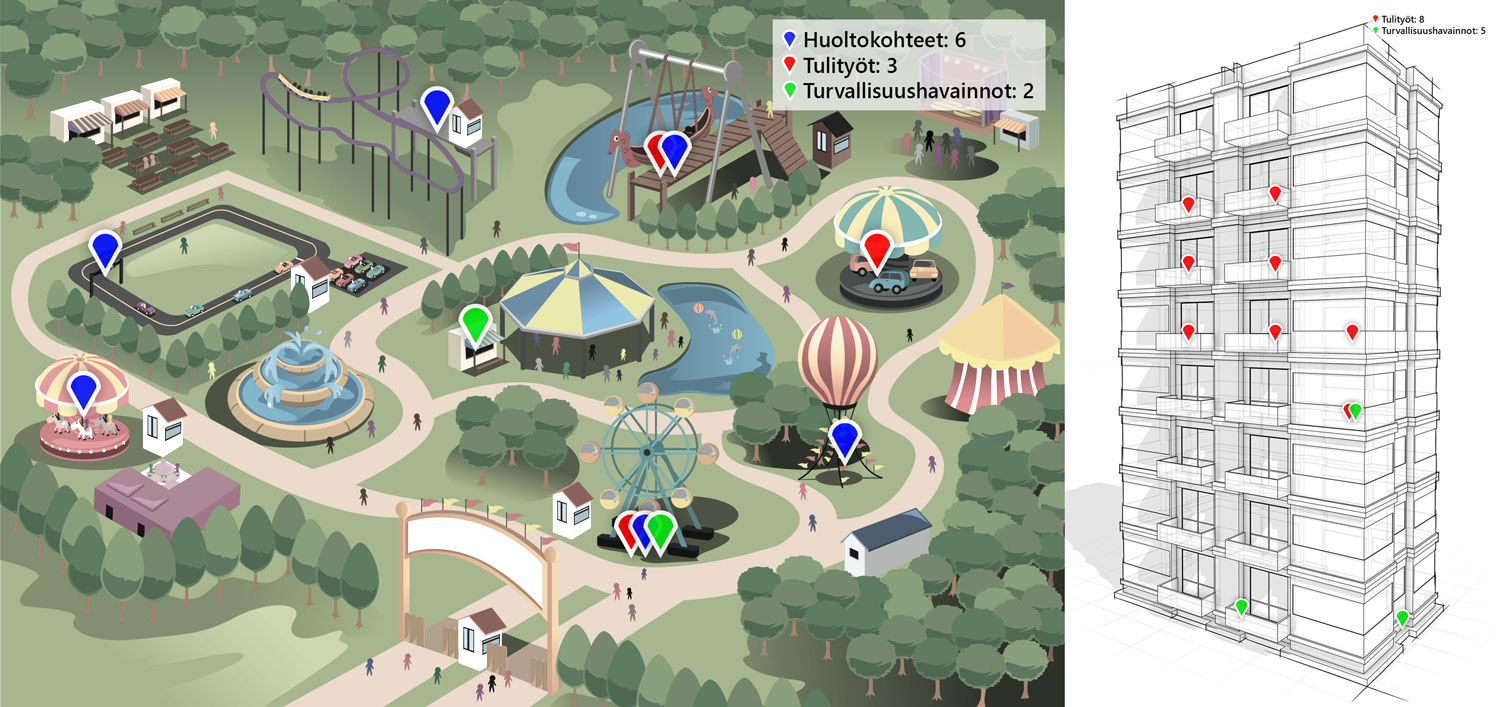 You can show the real-time situational view to everybody by using general info monitors or just in the control room. The ideal solution for work supervision would be a wide touch screen attached on the wall that enables easy drilling into details.
Situational view can be added to following applications
Interested? Contact us!
Contact us to set up a date for meeting. Let's see what kind of solution suits your company.